Celebrate Our Poet Laureate's New Book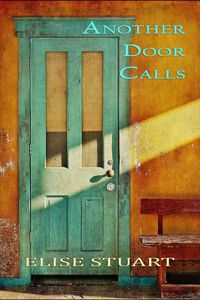 Elise Stuart, the Poet Laureate of Silver City, will give a special reading on Tuesday, April 18, 4:30-5:30pm at the Silver City Public Library to commemorate National Poetry Month and to celebrate the release of her first book of poetry, Another Door Calls. In the new poetry collection, the reader is invited to step into the stark beauty of the desert as Stuart explores the wilderness. As Stuart describes, "Rivers and mountains become my teachers on this journey as I come to know the terrain more intimately. The land and water become mirrors revealing themselves to me, revealing my own inner landscape in startling silence and the language of poetry." Another Door Calls is published by Mercury HeartLink and illustrated with photographs taken by Glenn Henderson. More information can be found on Elise Stuart's website, elisestuart.com.
The Poet Laureate program is organized by the Southwest Festival of the Written Word, and nominations are currently being accepted for the regions' third Poet Laureate. The program strives to promote a meaningful poetic presence as part of the diverse cultural fabric of our town and region. The primary duty of the Poet Laureate is to promote poetry in the community. During her term, Elise has given poetry workshops in school classrooms throughout Grant County.
For more information about library events, see silvercitypubliclibrary.org or contact 575-538-3672 or ref@silvercitymail.com. The Silver City Public Library is located at 515 W. College Avenue, on the corner of College and Cooper street in Silver City.