Check out some fiction authors coming to Silver City September 29-October 1! We are very pleased to be able to host them.
STELLA POPE DUARTE
Festival Keynote Presenter
Friday Sept 29: 5:30-7:00pm,  Light Hall at WNMU
Stella Pope Duarte is described as a "magical weaver with a sure hand and a pure heart," and praised as an author who "will enlarge humanity." Raul H. Yzaguirre: Seated at the Table of Power, is her most current work.
Duarte has won honors and awards nationwide, including a 2009 American Book Award, a Pulitzer Prize nomination, the Southwest Book of the Year Award, and a Book Sense 76 Selection.
She is a descendant of Irish and Mexican American parents, and was born and raised in the Sonorita Barrio in South Phoenix. Inspired to write by a prophetic dream of her father, she believes that writing, like love, begins within, or it doesn't start at all. For more, visit stellapopeduarte.com.
MATT BELL
Saturday, September 30, 1:30-2:30pm, Old Elks Lodge
Matt Bell is the author most recently of the novel Scrapper and the story collection A Tree or a Person or a Wall.
His previous novel, In the House upon the Dirt between the Lake and the Woods, was a finalist for the Young Lions Fiction Award and an Indies Choice Adult Debut Book of the Year Honor Recipient, as well as the winner of the Paula Anderson Book Award.
He is also the author of two collections of fiction and a non-fiction book about the classic video game Baldur's Gate II, and his writing has appeared in The New York Times, Tin House, Conjunctions, and many other publications. A native of Michigan, he now teaches creative writing at Arizona State University, where he serves as the Interim Director of the Virginia G. Piper Center for Creative Writing. For more, visit www.mattbell.com.
JULIE IROMUANYA
Saturday, September 30, 10:00-11:00am, Seedboat Gallery
Julie Iromuanya is the author of Mr. and Mrs. Doctor (Coffee House Press), a finalist for the PEN/Faulkner Award, the PEN/Robert W. Bingham Prize for Debut Fiction, the Etisalat Prize for Literature, and the National Book Critics Circle John Leonard Prize for Debut Fiction.
She earned her B.A. at the University of Central Florida and her M.A. and Ph.D. at the University of Nebraska-Lincoln where she was a Presidential Fellow and award-winning teacher. She is an assistant professor in the creative writing MFA program at the University of Arizona. For more, visit julieiromuanya.com. Read a review of Mr. and Mrs. Doctor here.
STEVE HAVILL
Saturday, September 30, 11:30am-12:30pm, Seedboat Gallery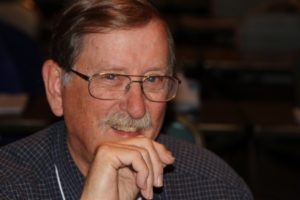 Release of Easy Errors, the latest Posadas County mystery, marks the 28th novel for New Mexico novelist Steven F. Havill-and the 22st in that popular series. The author of four western novels, 22 contemporary mystery novels set in fictitious Posadas County, New Mexico, and two historical-medical novels set in the Puget Sound area during the 1890's, Steven F. Havill has been writing since 1981.
The first appearance of Undersheriff William Gastner, whom Publisher's Weekly called "surely one of the most appealing heroes to come along in a while," was in Heartshot, the first of now 22 titles in the Posadas County Mystery Series, published by St. Martin's Press and Poisoned Pen Press.
One of Havill's other hobbies has been the history of medicine, and a long-term writing project, the mainstream historical/medical novel Race for the Dying,was released by St. Martin's Press in 2009. The protagonist, young Dr. Thomas Parks, finds himself caught up in a medical scam that was so popular and successful that its roots continue to thrive today. The sequel to that novel, Comes a Time for Burning, was also released in January, 2011.
JANE LINDSKOLD
Saturday, September 30, 11:30am-12:30pm, El Sol Theater
Jane Lindskold is the award-winning, New York Times bestselling, internationally published author of twenty-five novels, including the six volume Firekeeper Saga, the three volume Breaking the Wall series, and, most recently, Artemis Awakening and Artemis Invaded.
Lindskold has also written something like seventy short stories, nineteen of which are included in her collection Curiosities.  Another recent project is a non-fiction book on writing called, appropriately, Wanderings on Writing. For more, visit janelindskold.com.
ADRIENNE CELT
Saturday, September 30, 11:30am-12:30pm, Old Elks Lodge
Adrienne Celt is the author of The Daughters, a novel, which won the 2015 PEN Southwest Book Award, and a book of comics, Apocalypse How? An Existential Bestiary.
Her work has appeared in the 2016 PEN/O. Henry Prize Stories, Ecotone, Esquire, The Kenyon Review, Epoch, Prairie Schooner, and many other places, and she publishes a webcomic (most) every Wednesday at loveamongthelampreys.com.
Her second novel will be published by Bloomsbury in 2018. For more, visit adriennecelt.com. Click here to read reviews of The Daughters and Apocalypse How.