Radio Show Episodes Available Online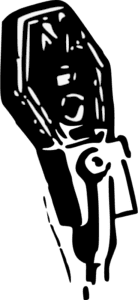 A new literary radio show, "Use Your Words: Writers Speak," is now airing on KURU 89.1 and streaming live at gmcr.org. The show is sponsored by KURU, Gila Mimbres Community Radio, and the Southwest Festival of the Written Word. Its regular slot is the second and fourth Friday of every month, at 4:30 p.m. The first two episodes of "Use Your Words" are now available online:
The show includes interviews with Southwest writers, short readings from published work or works in progress, as well as news and views from the literary community. All genres of writing are represented: fiction, memoir, poetry, historical writing, etc. "Use Your Words: Writers Speak" is hosted by Elise Stuart, Richard Mahler, Glenn Henderson, and JJ Amaworo Wilson. Elise Stuart is the second Poet Laureate of Silver City and Grant County. Richard Mahler is an author and publisher who hosted radio programs for NPR for many years. Glenn Henderson is an avid bibliophile. JJ Amaworo Wilson is the writer-in-residence at Western New Mexico University.