Our steering committee is a vital component of our mission to celebrate the written and spoken word. The role of our members is multi-tasked and includes supporting our various projects, providing advice, ensuring project delivery as well as achieving our many goals, and helping to resolve issues that occur from time to time.
We all appreciate their time and efforts to make our SW Word Fiesta a success.
Since 2007, Gilda Baeza Ortego has been the University Librarian at Western New Mexico University.  She has a Bachelor's degree (Biology major, Chemistry minor) from Texas Woman's University.   She earned a Masters degree in Library and Information Science from the University of Texas.  In 2001, she received her Ph.D. in Library and Information Studies from Texas Woman's University.  At the time, she was one of a handful of Hispanic librarians to obtain the Ph.D. in the field. Dr. Baeza Ortego has presented at professional conferences and authored articles on topics ranging from librarianship, higher education administration, Mexican American/Borderlands Studies, women's issues, and health studies.  She often made presentations on Chicano literature at professional meetings in the Southwest with her late husband, Felipe de Ortego y Gasca.
Catalina Claussen is an award-winning young adult novelist, poet, and short story author who carries on a love affair with the land, language, and people of southwest New Mexico. She lives with her dog Bandit and a prolific garden on a ranch in the Mimbres Valley.
BOOK AWARDS
Diamonds at Dusk (2016) — 2016 Finalist in the New Mexico-Arizona Book Awards in the YA category–2018 Finalist in the Wishing Self Book Awards in the United Kingdom — 2018 Solo Medalist winner in the young adult romance category of the New Apple Book Awards for Excellence in Independent Publishing.
Diamonds at Dawn (2018) — 2019 Finalist in the Wishing Shelf Book Awards in the United Kingdom.
Holding on to Hope (2020)–2021 Finalist in the New Mexico-Arizona Book Awards YA category
Being Home: A Southwestern Almanac (2020) 2021 Finalist in the New Mexico-Arizona Book Awards in the anthology category.
Jack Crocker comes to WNMU from Florida where he held various faculty and administrative positions, including at the University of South Florida and Florida Gulf Coast University.  At FGCU he was founding Dean of the College of Arts and Sciences, Dean of Graduate Studies and Extended Programs, Interim Provost, and Assistant to the President.  With a Ph.D. in English from Texas Tech University, an M.A. in English from Florida State University, and a B.A. in English from Delta State University, his discipline areas are American Literature and Creative Writing. 
A poet and songwriter, his latest volume of poems is The Algorithm of I. Having attended college on basketball and baseball scholarships he still fancies himself an athlete.
Dave Chandler currently serves as the Executive Director of the Commons – Center for Food Security and Sustainability in Silver City NM. He recently served as the Director of Community Outreach and Development for Aldo Leopold Charter School and held the position of Program Director at the Wellness Coalition in Silver City and Assistant Director for Youth Services at the Volunteer Center of Southern Arizona/Youth Now Collaboration in Tucson, Arizona.
Mr. Chandler has 38 years of program and community development experience, working in a variety of faith-based organizations, public schools districts, and nonprofit groups. Mr. Chandler specializes in the areas of positive youth development, entrepreneurship, program design, and volunteer management. The Metropolitan Education Commission awarded Mr. Chandler the Crystal Apple Award for Excellence in Education for his work with alternative education programs while at Tucson Unified School District.
Mr. Chandler studied at Northern Arizona University. He represented North America on the Global Health Council's AIDS Candlelight Advisory Board. In that role he has traveled to Africa and India helping develop global HIV/AIDS advocacy initiatives.
Dave lives in Silver City New Mexico in the off-grid house he and his wife Shannon built.
Ever since second grade, Stephen Fox has been intrigued by how things used to be. He majored in history at Williams College and got a PhD in US history from Brown University, expecting to become a history professor. But academic life did not suit him, so he's been a freelance historian for the past 50 years. Steve has written seven books of US history and biography, all issued by mainstream New York trade publishers. He lived near Boston, his hometown, and exploited the wonderful local libraries for his research. He married rather late, at age 43, to Alexandra Dundas Todd, a medical sociologist and the longtime chair of her department at Suffolk University in Boston. Eventually the grim Boston winters got to them, so they moved to Silver City in 2008. (How they landed here is, as usual, a long story.) Steve has done seven local history projects, notably an article about Jaime Crow practices in Grant County that ran in the Spring 2019 issue of the New Mexico Historical Review, and an environmental history of Grant County that was part of the Silver City Museum's "Unpacking Silver City" series in the summer of 2021.
Originally from Indiana, Heather Frankland currently lives in Silver City, NM where she teaches at Western New Mexico University. She holds both a MPH and an MFA from New Mexico State University and a BA from Knox College. She served in the Peace Corps and Peace Corps Response Volunteer in Peru and Panama. Heather finds herself intrigued by landscapes and the role they can play in language, story, and poetry. She has been published in ROAR, Plane Tree Journal, Sin Fronteras Press, Sweet Lit, Slippery Elm Literary Journal, and others. Her creative nonfiction and her poetry have been awarded finalist and semifinalist in multiple contests, and her current chapbook, "Midwest Musings," is set to be published by Finishing Line Press in Fall 2023. She was among 12 poets selected to attend the Marge Piercy Poetry Intensive Workshop in 2022, and she is the selection committee chair for the Grant County Poet Laureate.
Lillian Galloway is assistant director/programming and outreach librarian at the Silver City Public Library. She has implemented events and activities at the library since 2012, and has been on the Southwest Word Fiesta steering committee since 2013. Lillian strives to read a variety of genres and topics. She is most interested in philosophy, religion, science, math, older fantasy and science fiction, children's and youth fiction, historical fiction, and ancient classics.
Colette Kelly completed a Master's degree in English Literature from Colorado State University and the Rice University Publishing Program. Subsequently, she worked in various segments of the publishing industry including newspaper, corporate and university, trade magazine, and ultimately college textbook publishing.
Her career in textbook publishing began at Gorsuch Publishers, a small company based in Scottsdale, AZ, where she worked as Acquisitions Editor. When this company was sold to Simon & Schuster, she and a colleague formed Holcomb Hathaway, Publishers, also based in Scottsdale. The company published in the following disciplines: Literacy Education, Sport Management, Kinesiology (Exercise Science and Physical Education), and Journalism/Broadcast/Media.
After twenty years, she and her partner sold the company to Taylor & Francis/Routledge. Holcomb Hathaway's publications included 81 active titles in both print and electronic formats and various multi-media and web-based ancillary products to aid college instructors and students in using HHP textbooks in their courses.
More
Bruce McKinney was a factory assembly worker, a logger, a newspaper reporter, a PR flunkie, and an unpublished fiction writer before he discovered computers and lost all interest in the real world. He spent 12 years (one too many) at Microsoft writing programming manuals for assembler, Basic, and C. Later he achieved 15 minutes of fame by writing a programming book called Hardcore Visual Basic. He left Microsoft in 1997 and has since been trying to decide what to do when he grows up. Jobs he has tried include real estate mogul and newspaper columnist.
Bruce holds a journalism degree from the University of Washington and a computer science degree from the University of Hard Knocks, which is also where he got his fake real estate license.

Kris Neri is the nationally published, award-winning author of mysteries, thrillers, fantasies, short stories, and women's fiction. Her latest novel, Hopscotch Life, a women's fiction-crime crossover, was a recent New Mexico-Arizona Book Award winner. The Midwest Review writes of Hopscotch Life:  "Showcasing a genuine flair for originality and the kind of deftly crafted narrative storytelling that keeps the fully engaged attention of the reader from first page to last…" Kris also writes the Tracy Eaton mysteries and the Samantha Brennan & Annabelle Haggerty magical series. 
Her novels have been honored by such prestigious awards as the Agatha, Anthony, Macavity, Lefty, International Book Award, and the New Mexico-Arizona Book Award; she's a three-time Lefty Award finalist for her humorous mystery writing and a four-time New Mexico-Arizona Book Award winner for her own novels and the books to which she's contributed. She teaches writing for the Writers' Program of the UCLA Extension School and other organizations. Also a former bookseller, Kris was co-owner of The Well Red Coyote bookstore in Sedona, AZ for ten years. She now makes her home in Silver City, NM.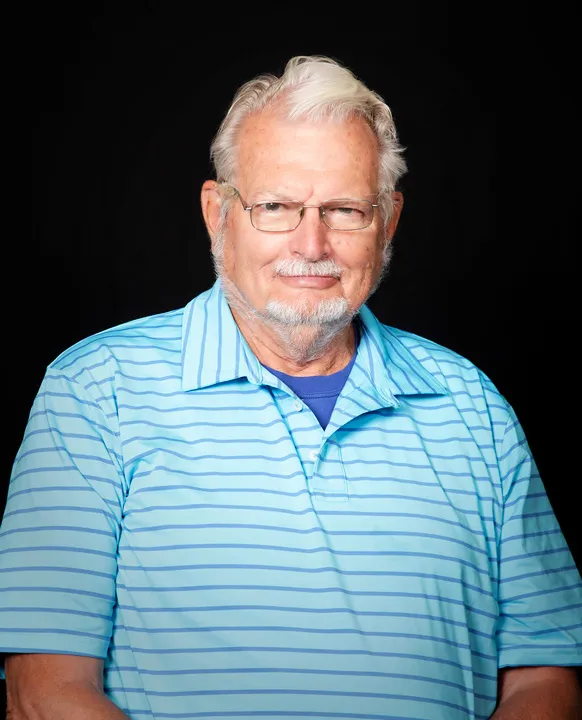 Ted Presler has lived in Silver City for over a decade having spent 25 years in Tucson in an international business career in sales and marketing serving later as president of an American subsidiary of Kumpulan Guthrie Berhad, a multinational corporation headquartered in Kuala Lumpur, Malaysia whose basic focus was on natural rubber, and palm oil. Ted is a graduate of Colgate University, and a MBA in International Business from Fordham University. Upon retirement he came to Silver City for two days, fell in love with the community and never left. He is an avid reader of the printed word when time permits, dabbles in haiku, is a published poet and a member of The Hemingway Society. He was an early member of the original staff of the Festival of the Written Word (now Southwest Word Fiesta). From 2020-2021 he served as co-chair of the Fiesta with J J Amaworo Wilson. He is a member of a number of local non-profit organizations and has been a member of four local theater groups. His interest in archaeology led him to work for the Project For Belize , Pambamarca Archaeological Project in Ecuador for 3 summers as well as studies in Egypt, Cambodia, Mesoamerica and the Southwest. He is the proud father of two sons.
A pure math major at college, later went to UCLA Film School and then on to the BBC as an Apprentice. Creator and producer of over 78 hours of primetime wildlife television across the globe, co-founded a film history museum in Berlin, and was the program manager for the first global non-stop circumnavigation atmospheric flight (Voyager; 1986). Peter worked for more than thirty years with the leaders in aerospace and space exploration as well as global environmental causes with the UN, USA, and USSR. He has helped manage and create several international historic events (the memorabilia of which are on permanent display in national institutions in America, Germany, and France as well as touring internationally). His daytime job for more than forty years has been as a literary agent.  Born and raised in New York City, London, and Switzerland, Peter moved in 2007 to a secluded ranch in Gila, New Mexico.
Bart brings expertise in management, educational programs, exhibit and collections development, fundraising, community building and other aspects of museum work.  He is honored to have been the Director of the Silver City Museum since 2018.  He began his career more than 30 years ago in a recreated 19th Century village museum in his hometown of Middletown located in the Hudson Valley of New York State.  He studied museum education and management at Bank Street College of Education in New York City and at the Getty Institute of Museum Management in Berkeley, California.  He has plied his trade in museums of history, art, natural history, science and even a zoo. He has served on state, regional, and national museum association and other community non-profits. He has served as the president of the Silver City Rotary Club, Secretary for the Grant County Silver City Chamber of Commerce, Advisory Committee of the Southwest Word Fiesta and plays banjo in the local band the Big Ditch Crickets.  He and his wife Gail make their home in an historic adobe on Chihuahua Hill in Silver City, New Mexico.
Sharman Apt Russell has published some dozen books translated into nine languages. Her Diary of a Citizen Scientist won the 2016 John Burroughs Medal for Distinguished Natural History Writing. Her Within Our Grasp: Childhood Malnutrition Worldwide and the Revolution Taking Place to End It (Pantheon Books, 2021) highlights the alignment of environmental and humanitarian goals. Her awards include a Rockefeller Fellowship, Pushcart Prize, New Mexico/Arizona Book Award, and Writers at Work Award. Sharman lives in the magical realism of the American Southwest. She teaches in the MFA program of Antioch University in Los Angeles and is a professor emeritus at Western New Mexico University in Silver City. For more information, go to www.sharmanaptrussell.com.
Ed Teja is a lifelong writer and traveler working as a magazine editor in the US (Galaxy and Galileo magazines in Boston) and Hong Kong (Editor-in-chief of Asian Electronics Engineer), and as a freelance writer almost everywhere. His short stories and poems have appeared in Ellery Queen's Mystery Magazine, Millennial Pulp Literary Magazine, Compass, Ellipsis Zine, Frontier Tales, and in translation in the Galacian magazine Nova Fantasia. He has published a number of novels than span genres from mystery to political thrillers.
Several years as a boat bum on the Spanish Main provided inspiration for his Martin Billings thriller series and years of living in Silver City are resulting in his new Southwest Surreal series —stories of magical, surreal, and just plain weird things that could happen (maybe they did) in the great southwest.
Learn more at www.edteja.com
https://books2read.com/ap/RDOKrx/Ed-Teja
Pamela Warren Williams is a poet, writer, and publisher, with a lifelong habit of artistic expression and inquiry, searching out poignant truths, with provocation from the heartbreaking beauty of a miniature wing on her studio floor, to the current pain on our border, and following the ties that either bind or tear us apart. Her work rich in irony, compassion, and challenge, she invites us along on the Fool's Journey, embracing the gifts of vulnerability.  Always audience as well as storyteller — from her heartland upbringing through expansive years in San Francisco, where the vibrant culture, spectacular geography, and her antique business offered a parade of compelling fodder. New Mexico's extreme contrasts are now fueling alchemical inspiration through its proffered seductions and remnants of rich tri-cultural heritage.  Her first collection of poetry, 'Hair on Fire', is on amazon http://amzn.to/2eD5lxL. Her second book, driven by the loss of her husband, poet Stewart S. Warren, dives more deeply into the miracles of this journey.
More